Counselor In Bixby, OK
Evolution Mental Health has a team of counselors in Bixby, OK who are passionate about what they do. They are highly trained in the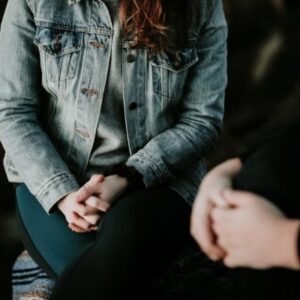 counseling field to address your needs. Whether you suffer from depression, anxiety, or bipolar disorder, their counselors will work with you to help overcome these issues so they won't hold you back from being your best self. Evolution Mental Health is an organization that strives to provide the best counseling Bixby, OK has to offer!
The team at Evolution MHS provides a wide range of mental health services in Bixby, OK to fit your needs in the following areas:
Individual Counseling, Bixby, OK
Couples Therapy, Bixby, OK
Tulsa Family Counseling, Bixby, OK
Children's Therapy, Bixby, OK
Drug and Alcohol Assessments, Bixby, OK
Licensure Supervision, Continuing Education, and Consultations for Mental Health Professionals, Bixby, OK
EAP Services, Bixby, OK
Corporate Mental Health Education Services, Bixby, OK
If you need a counselor, contact Evolution Mental Health today!
Phone Number
(918) 379-4431
Address
8211 E. Regal Place, Suite 100
Tulsa, OK 74133
Directions
Click here for driving directions
Hours
Monday- Thursday 10 am-7 pm
Friday and Saturday 10 am-5 pm
Our Bixby Review Sites
Counseling Service in Bixby, OK- Proudly Serving
Tulsa, Broken Arrow, Bixby, Jenks, Owasso, Catoosa, and Sand Springs